Our rapidly evolving society is facing major challenges. In a short period of time, we have faced the transformation of working life, global warming, the energy crisis and global health threats, to name a few. Lucky for us, top researchers in their fields have not flinched in face of these threats: organizations are being trained for better management, construction and industry is made more sustainable, infectious diseases are being curbed and previously untreatable injuries can now be healed.
These candidates have combined their know-how gained through years of research into business in unprecedented ways—and thus played their part to benefit our society.
Anna Seppänen, co-founder of CoHumans, is building more sustainable work cultures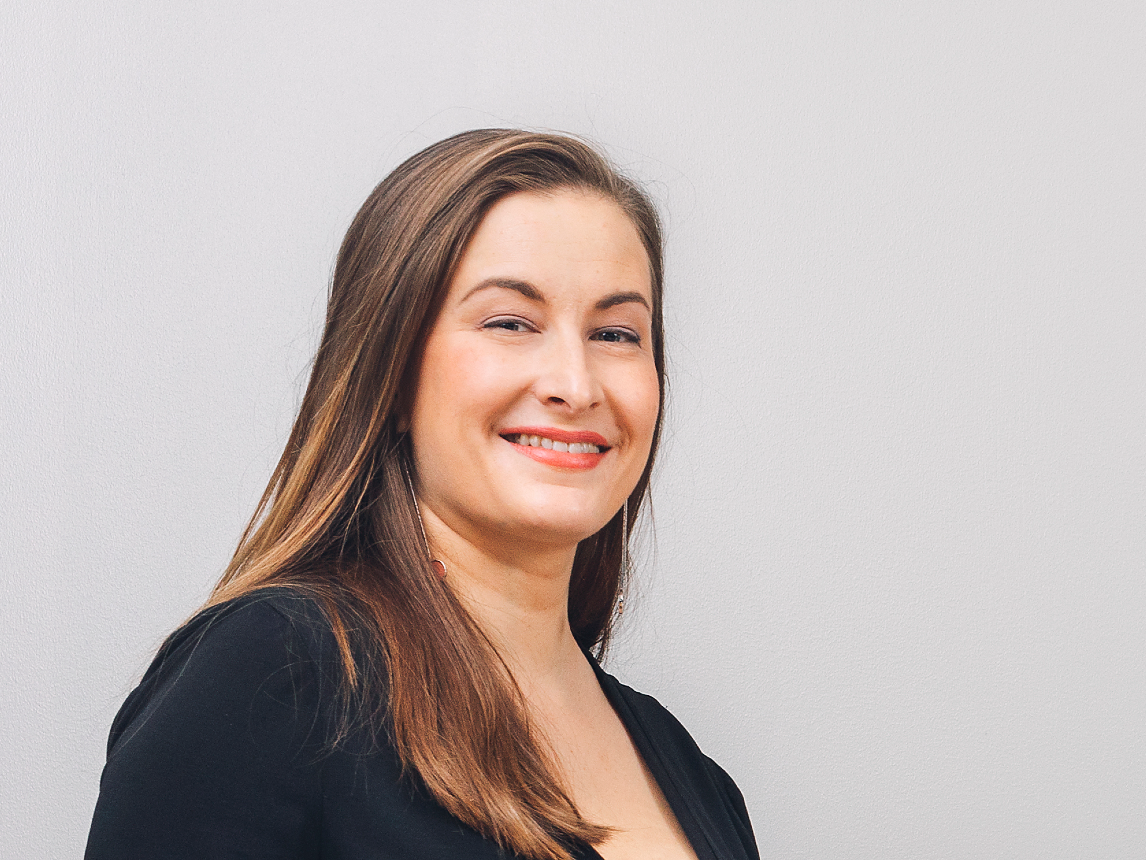 Work plays a major part in modern lifestyle. It is no wonder that personal values, needs, and sense of meaning – which traditionally derive from religion – have become a foundation for our well-being in working life too. CoHumans, founded by theologian and social ethics researcher Anna Seppänen and professor Anne-Birgitta Pessi, provides organizations with means to develop humanly sustainable leadership and responsible work cultures.
Founded in 2019, the company provides its customers with customized coaching and development programs. The end product is a change in thinking, operating methods and work community structures. Seppänen's team applies research data from ethics and philosophy as well as sociology and organizational psychology to develop tools for compassionate interaction and ethical decision-making. CoHumans works with a wide range of customers, which spans from specialist companies, NGOs, social work communities to trade unions, and in the near future with industrial organizations. Impacts can be assessed using, for example, occupational health indicators, the attractiveness of an employer brand, or increased sense of meaning at work.
"We are developing a new kind of industry beyond HR, compliance or CSR consulting. Comparisons can be drawn with the development of the service design industry in recent years," Seppänen describes.
Kai Saksela, co-founder of NL Acoustics, helps to locate faulty equipment in industrial environments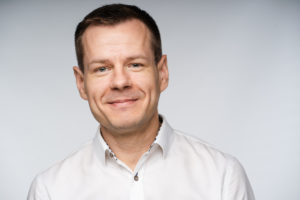 Detecting electrical damage or pipe leaks in industrial environments is challenging. Common wear and tear on electrical network components cannot be detected by sight or visual technologies such as thermal cameras – not until the fault has become severe at least. Founded as a result of collaboration between Kai Saksela and Jonas Nyberg, NL Acoustics manufactures acoustic cameras that help users locate, identify and respond to faulty sounds in a noisy environment.
Saksela came up with the product idea when working as a consultant in the construction industry. The market lacked a cost-effective and easy-to-use solution for locating technical faults in an industrial environment. The findings in the consulting work combined with a background in acoustics research helped Saksela to design a solution suitable for the challenges. His vision, combined with Nyberg's expertise in product development, led to the construction of the first prototype and eventually the establishment of the company. NL Acoustics currently employs about 40 people and targets significant growth in the international market.
"Questioning things and being curious are important traits both for a researcher and an entrepreneur. I've always been interested in how things work," Saksela describes his motivation to become a research entrepreneur.
Arto Köliö, co-founder of Renovatek, creates better repair construction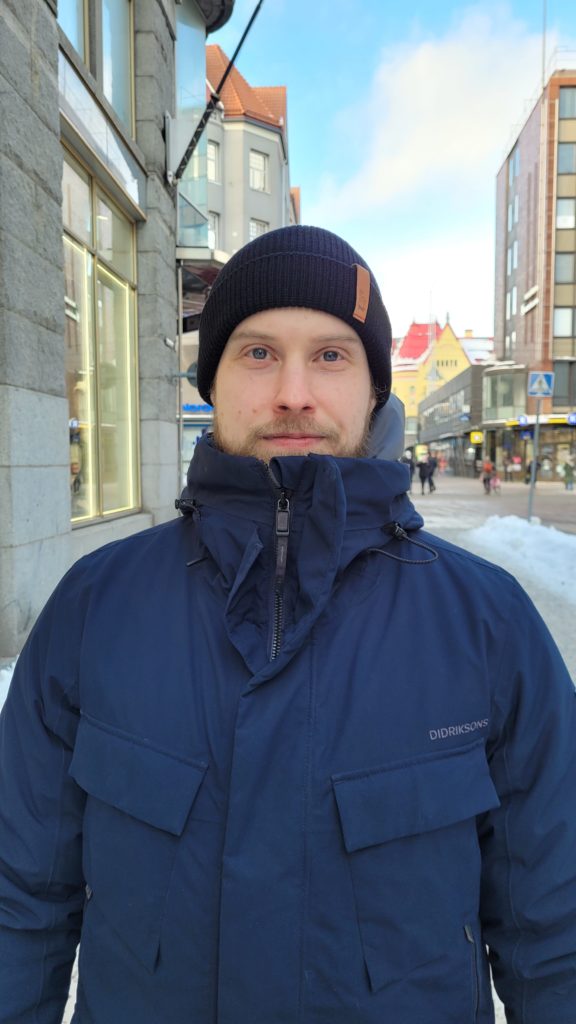 More and more Finnish residential buildings are approaching their renovation age. Repair construction is already estimated to cover half of all construction in Finland and the share is expected to grow in the future. As new construction puts a strain on the environment, sustainable and environmentally friendly ways of maintaining the Finnish building stock are needed. Renovatek, founded by postdoctoral researcher Arto Köliö, offers customized expert services in repair construction to factories, cities, municipalities and condominiums.
The company applies research data on building life cycle technology and lifecycle modeling based on Köliö's dissertation, as well as research by his colleagues on building physics and the effects of climate change on the durability and service needs of buildings. The background research and top engineering expertise help Renovatek assess the life cycle of buildings more accurately and plan maintenance activities cost-effectively. The solutions save their clients' resources and reduce the need for new buildings – thus diminishing the environmental impact of construction.
"There are always surprises in construction projects and solutions are not immediately available. Our research helps us to prepare effectively for different situations," Köliö describes the benefits of the research background in repair construction.
Windi Muziasari, founder of Resistomap, helps mitigate the spread of antibiotic resistant bacteria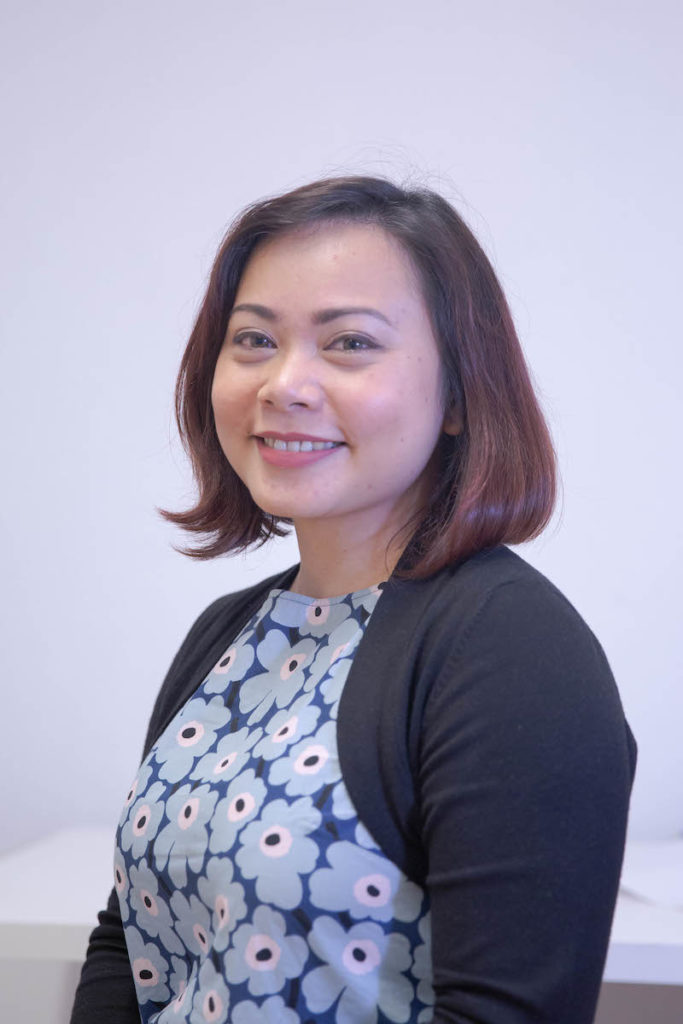 According to WHO, antibiotic resistance is one of the biggest threats to global health, especially in developing countries. Antibiotics are commonly used in hospitals to treat patients or in agriculture to support food production and they often end up in the environment along with wastewater for example. Eventually, the bacterias' ability to resist antibiotics eventually spreads and transfers to other bacteria. This significantly hampers the treatment of bacterial infectious diseases such as pneumonia and sepsis.
Resistomap, founded by Doctor of Biotechnology Windi Muziasari, helps mitigate the spread of resistant bacteria in the environment. The company provides researchers and public authorities with fast and efficient means to monitor the bacterias' level of resistance. Customers can send environmental samples such as wastewater, manure fertilizer, and soils to Muziasari's team. They combine scientific expertise in microbial biotechnology and data science to deliver clear and actionable information quickly. The service helps the customers to identify the source of the resistant bacteria and mitigate or even prevent the outbreak of diseases.
"Without a service like ours, the analysis would have to be done by researchers themselves, which takes months to conclude. We provide the information in days," Muziasari describes the benefits of Resistomap.
Laura Koivusalo, co-founder of StemSight, cures blindness with stem cells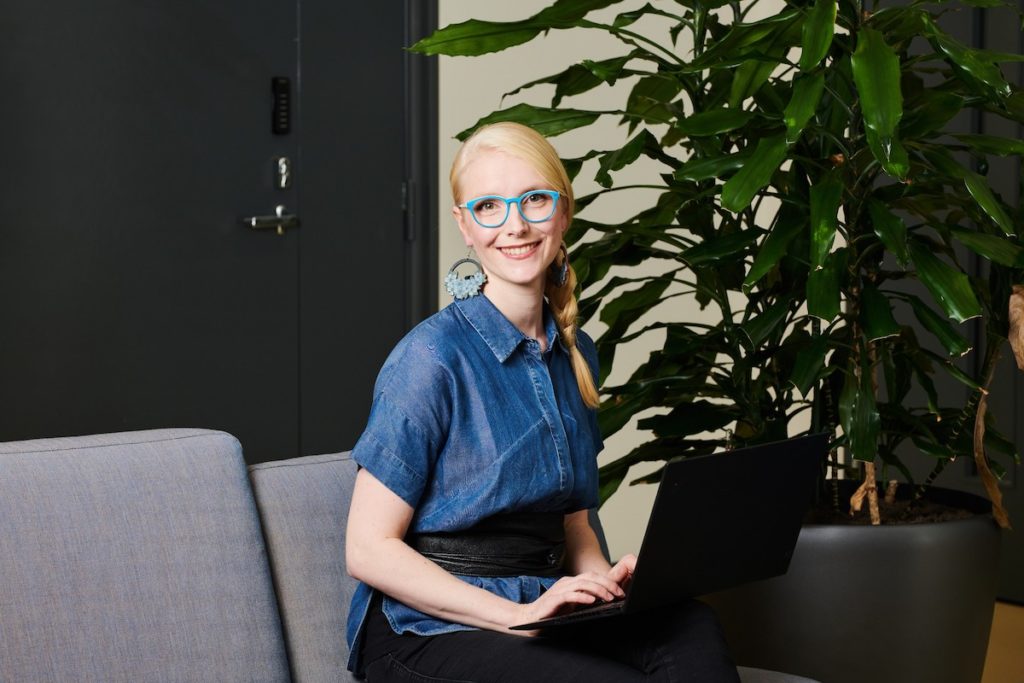 The cornea of the eye is crucial to our vision. If light cannot pass through the cornea into the eye, the brain will not be able to form an image and our window into the world will not open. So far, doctors have lacked the means to treat severe corneal blindness caused by injury-based limbal stem cell deficiency effectively. StemSight, founded by Laura Koivusalo and three other researchers, offers tissue engineering as the solution.
StemSight created an invention in which corneal transplants are produced using stem cells, removing the need for organ donors. Typically, the lack of donors significantly slows down the treatment process. StemSight leverages its medical and biomaterial technology research background to develop corneal cells and materials suitable for transplants. In the future, hospitals can order a transplant from Koivusalo's team and get it delivered ready for surgery in a week or two. The solution resembles a contact lens – the eye surgeon will not need deep expertise to perform the transfer.
"Finding a suitable form of funding for this kind of research was challenging. The best way to help patients and make the product available to hospitals was to set up a company", Koivusalo describes her decision to become a research entrepreneur.
The Young Researcher Entrepreneur of the Year is a EUR 5,000 recognition award given annually by the KAUTE Foundation's Academic Entrepreneurship Fund to a researcher who has created a research-based business.