PhD students today are under immense pressure to start publishing in top-tier journals to get on tenure tracks. Once on track, their focus remains on publishing in top tier journals to eventually get tenure. This is understandable, as the number of top tier journal publications drive both university rankings and funding decisions. However, it's a huge shame we're missing out on the voices of young researchers in society.
Heard in a Work and Career in Business Schools class:
Professor: You should make sure to minimize your teaching load, none is ideal, so that you have time to focus on publishing.
Student: What about writing to broader audiences, for instance aiming to publish in Harvard Business Review?
Professor: You shouldn't devote any time to such endeavors before you have tenure.
Student: Okay, what about writing books on your research?
Professor: That should wait until retirement.
This advice was given from a place of deep caring. To help us succeed in academia. After all, the competition is fierce and only a fraction of us will forge a career in academia. Still, it makes me worry: if our research has the potential to transform policy and industries, will anyone notice if we don't make more noise about it?
Universities have the potential to spearhead change in society. They aim for political neutrality and are driven by knowledge and the enquiry for truth. Sadly, many universities have drifted away from their purpose of courageously driving our societies forward, in order to focus excessively on rankings and funding. Curiosity-driven basic research has become the exception rather than the rule.
Finding new metrics to measure academic achievement
The most pressing challenge is to find something measurable to counterbalance journal publications that currently drive both rankings and indirectly funding. Foundations are taking great strides in this. This happens through funding decisions, but also through communicating about research and building links between academia and practice. The PoDoCo (Postdocs in companies) program is a great example of this.
Technology transfer, or innovation commercialization in its broadest sense could be another effective way to counterbalance the current focus on publishing. University technology transfer refers to the process of transferring research results out to businesses where the results are developed into new products and services that benefit society.
In Finland, we seem to have a deep-rooted worry that increased efforts into technology transfer will hamper pure science and basic research. However, a study of 105 European universities shows the opposite: successful university technology transfer only exists in conjunction with research excellence and high-quality education.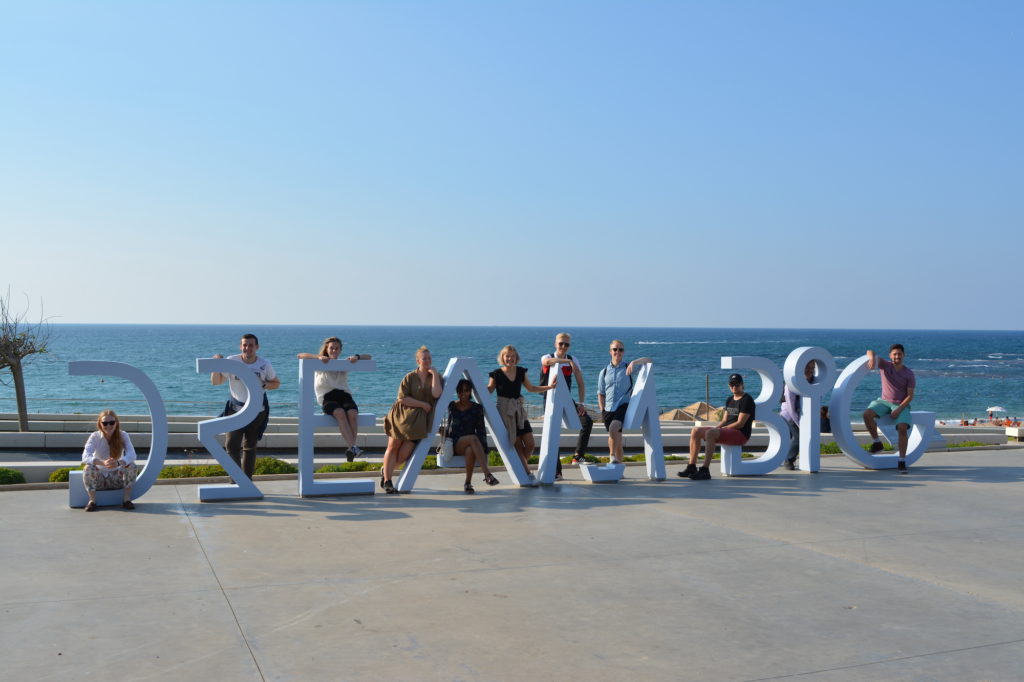 Reimagining technology transfer in our welfare society
We need to find new ways to empower researchers to focus on what really matters for our future and find new ways to bring that research into society. In a nutshell, we need to reimagine how technology transfer is done in the context of our welfare society.
I am an entrepreneur at heart, with a deep love for science. I view my PhD as a license to operate in academia, not an entry ticket to a tenure track. That is why I can write this blog, even when I shouldn't. My hope for the future is to contribute to a system that rewards people with an entrepreneurial spirit and a deep love for science. And make sure that the next generation of scientists is empowered to change the world, in class and beyond.
In Researcher Blogs KAUTE's grant recipients tell about their research and viewpoints in their own words.
Ghita Wallin is passionate about making the world more connected. With one foot firmly in academia and the other in the Nordic startup ecosystem, she has a unique perspective on uniting the two worlds through reimagining technology transfer. Check Ghita's LinkedIn page.
Read related content
Do you have a research based startup? Every year we reward 5,000 euros to a Young Researcher Entrepreneur who has built a new business based on their research work. We are looking for candidates for the award.

Read more about the award!